Where your dogs are treated like family.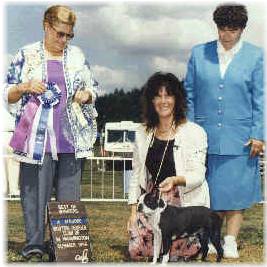 I have been showing dogs since 1986, and handling professionally since 1990. I specialize in double coated breeds, and have finished many all breed champions for clientele, as well as a great number of collies. I show dogs both in Canada and the US, and have had top dogs in both countries, including Am/Can Ch. Breigayt Cherfire Sm Operator, "Austin" who was the #1 smooth collie in Canada for 2000, and #15 smooth collie in the US in 1998. My dogs have won multiple Best in Shows, and Best in Specialty Shows, and achieved placements at national specialties, as well I have ranked both rough and smooth collies in the top 5 in Canada, every year campaigned. In 1998 I received the Pedigree Breeder of the Year award for having the greatest number of Champions in their calendar year!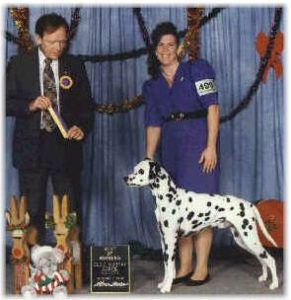 I take great pride in winning with client dogs – they are happy and well adjusted family dogs while residing with us. We are a small operation, and prefer to keep fewer clientele, so as to give them proper time and attention, as well as training while with us. We offer private training classes, as well as handling classes in Kelowna. We are also located 10 minutes from a major airport.

If you are looking for personal care for your dogs, please inquire as to our reasonable rates. We look forward to hearing from you!
Puppy Tattooing also available. Please email for more information!